INSPIRATIE!
Ontvang je al mijn nieuwsbrief die op onregelmatige basis uitkomt? Ik deel inspiratie, food for thought-items over merken, mensen, strategie en communicatie, zodat ook jij zelf hierover kunt nadenken en nog succesvoller aan de slag kunt gaan. Meld je hier aan voor mijn nieuwsbrief: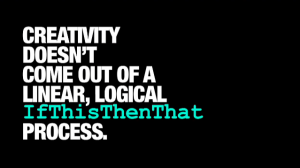 Over 'Why your strategy needs more chaos'. Waarom chaos een belangrijk ingrediënt is om de beste creatieve oplossing te vinden voor een merk of bedrijf. Met een inspirerende talk van Martin Weigel en Rob Campbell.
Issue #8


Over trends. Lees meer over meest inspirerende organisaties van Nederland in 2018, Future 100, Fjord trends, Most Contagious Report en Randstad. Employer brand onderzoek. Over innovatie. Het probleem is dat onze verbeelding beperkt is. En leestip 'Eat your Greens'.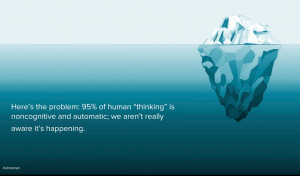 Over werken en denken met een frisse mindset. 'Rookie Smart' noemt Liz Wiseman dit. Marcel Kampman spreekt over Barbapapa-shaped people – mensen die zich snel kunnen aanpassen of kunnen anticiperen op veranderende contexten. Gedragsverandering (Kahneman), David Bohm over dialoog en meer.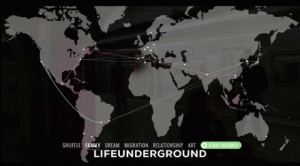 Over SXSW met web documentaire Life Underground: Meet Subway Riders of the World.  Over onderzoek klantinzichten, en interessante podcasts.

Over de groei voice search, trendrapporten zoals Meest inspirerende organisaties 2017, Food & Drink Trends, Most Contagious 2017 en Future 100: 2018. Over Studio Drift en social experiment met Ed Sheeran.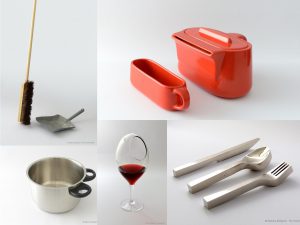 Over inspiratie van Daan Roosegaarde, strijd om de interface, 50 Business Models you should copy today en Workbook: I want to design a new strategy. Inspire new thinking. Over Katerina Kamprani, zij geeft voorwerpen uit ons dagelijkse leven een bewust ongemakkelijke twist.
Issue #3 over virtual crash bill board, massive transformative purpose, 150+ Innovative Advertising Examples.
Issue #2 over the influence framework, bubblebaths for your brain, the 100-year life and more.
Issue #1 over online brand strategy, trends-trends-trends, jobs to be done and Doen is de beste manier van denken.
Wil je ook mijn nieuwsbrief ontvangen? Heb je vragen? Laat het me weten. Ik sta voor je klaar met mijn kennis, ideeën en enthousiasme.